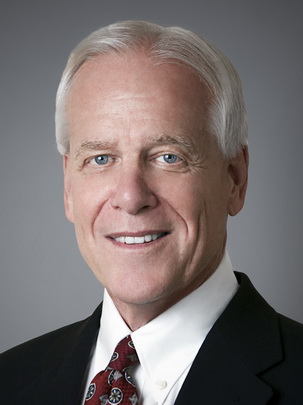 Kenneth L. Waggoner is the Chief Executive Officer, President and General Counsel of PharmaCyte Biotech, Inc. and is the Chairman of the Board. In his current roles, Mr. Waggoner is responsible for the success of PharmaCyte Biotech and the accomplishment of its mission and vision and the accountability of PharmaCyte Biotech's constituents. He also leads the Board of Directors to determine PharmaCyte Biotech's values, mission, vision and short and long term goals. Mr. Waggoner provides general oversight of all of PharmaCyte's activities, manages the day-to-day operations and assures a smoothly functioning, efficient organization. Mr. Waggoner also assures program quality and organizational stability through development and implementation of standards and controls, systems and procedures and regular evaluation. He also oversees the fiscal activities of PharmaCyte Biotech including budgeting, reporting and audit. As General Counsel, Mr. Waggoner assures the filing of all legal and regulatory documents and monitors compliance with relevant laws and regulations.
Mr. Waggoner has almost four decades of experience in management, business, operations and law. Mr. Waggoner started his career as an attorney in private practice. Notably he was a senior partner with Brobeck, Phleger and Harrison, named one of the top two law firms worldwide that provide services to biotechnology clients including Chiron, Amgen, Biogen Idec, Sangamo, Ligand, DepoTech and many others. He was the Managing Partner of Brobeck's Los Angeles office. Mr. Waggoner was also a member of the Executive Committee for almost ten years and on the Policy Committee for numerous years managing Brobeck's worldwide operations with annual revenues in excess of $750,000,000. While at Brobeck, Mr. Waggoner was the Co-Chairman of Brobeck's world-wide Environmental Law Group.
Further highlights of Mr. Waggoner's career include leadership and legal positions with several start-up companies during the last several years as well as working with Fortune 500 companies most of his professional career. During his tenure with Chevron, Mr. Waggoner served as the Vice President and General Counsel of its Global Downstream operations where he was responsible for the overall management of legal services to the North American, Latin American, Europe and Asian Products Companies. At Chevron he led a successful restructuring of the company's international Legal Department following Chevron's acquisition of Texaco.
Mr. Waggoner received his Juris Doctorate with honors in 1973 from Loyola University School of Law in Los Angeles.